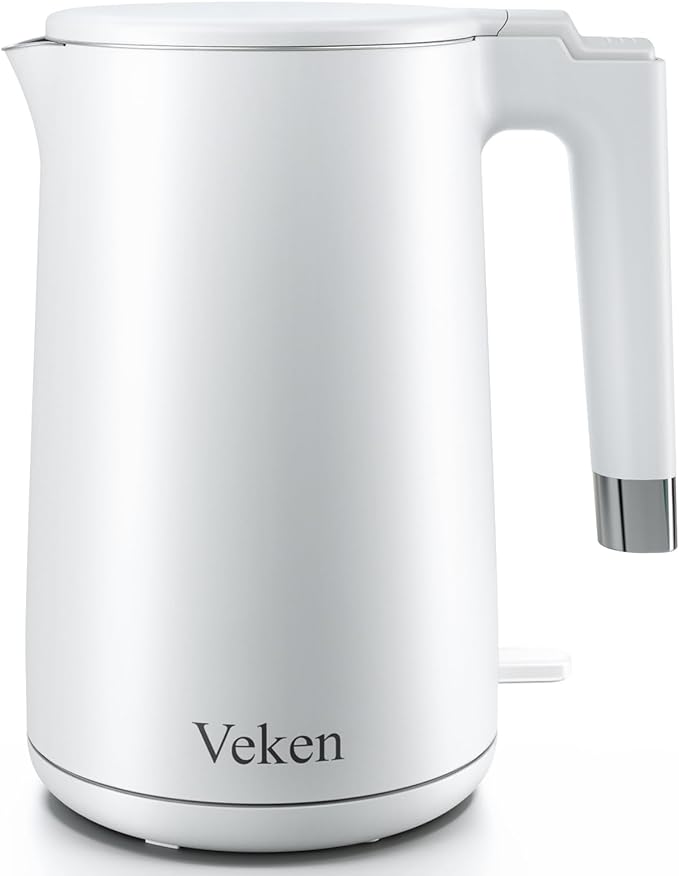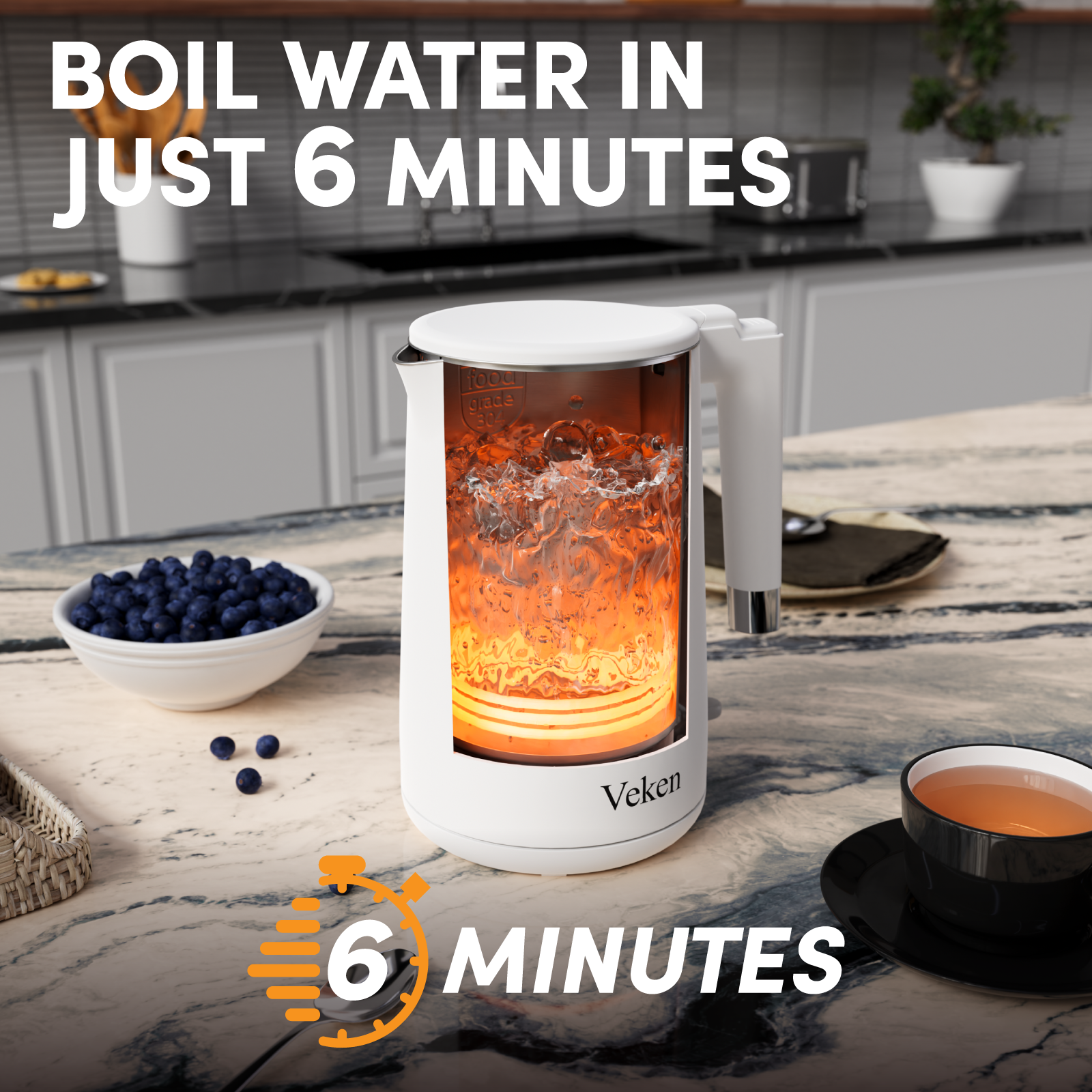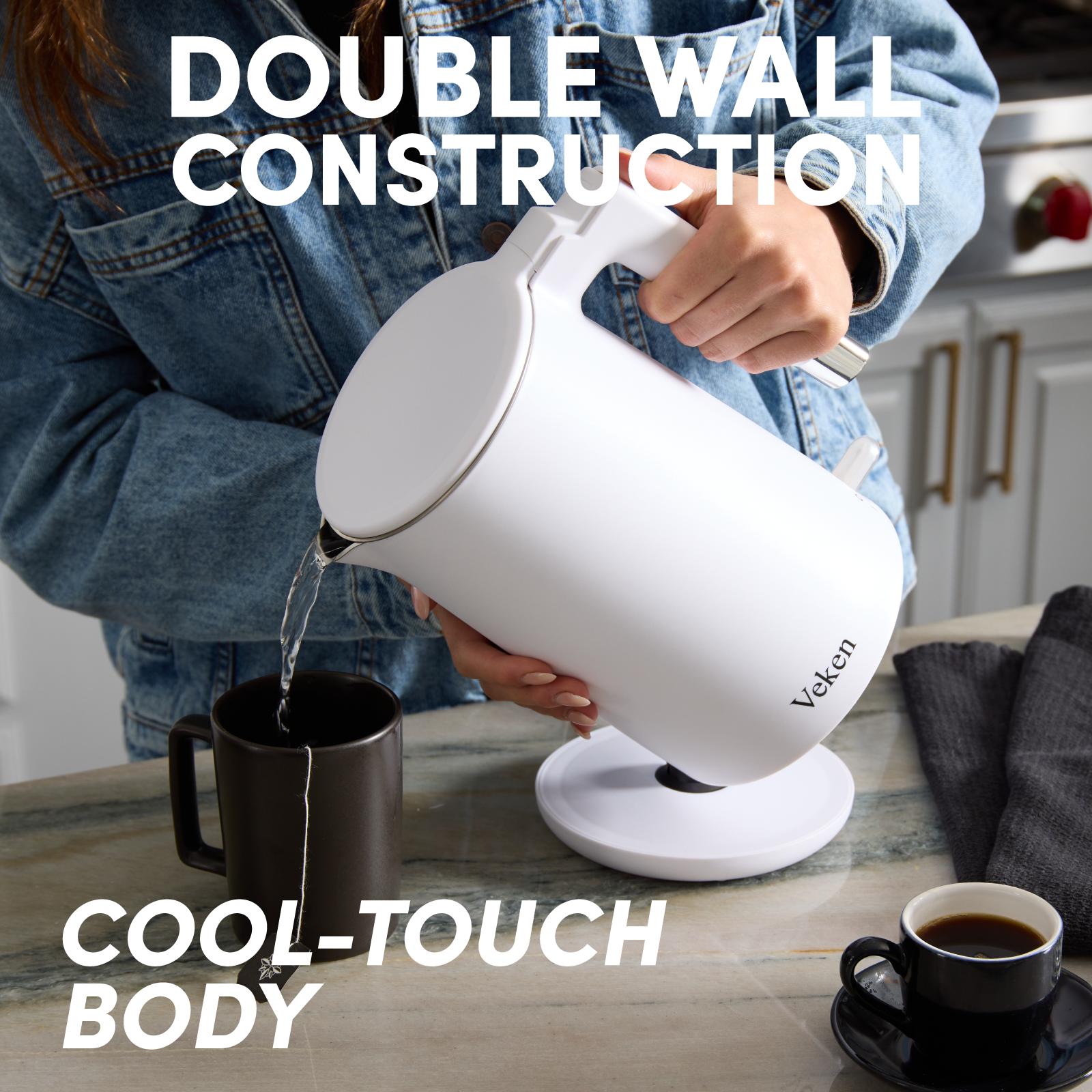 Veken Electric Tea Kettle, 1.5 Liter Speed-Boil Hot Water Boiler, 304 Stainless Steel Interior Water Warmer Heater,BPA Free Teapot with Double Wall Insulated, Auto Shut Off for Coffee & Tea (White)
☕ [ Fast Boiling Performance ] Boil your water swiftly and efficiently! With our advanced heating technology, you can have boiling water ready in just 6 minutes, making it perfect for quick teas, coffees, or instant meals.

☕ [ Premium Quality Material ] Built with 100% 304 Stainless Steel, our kettle ensures both durability and safety. This high-grade material is rust-resistant, ensuring longevity while prioritizing your health by preventing any metal leaching.

☕ [ Enhanced Safety Features ] No more accidental burns! Our kettle boasts a double-wall design that keeps the outer surface cool to the touch even while boiling inside. This anti-scalding design provides an added layer of protection for you and your family.

☕ [Smart Safety Mechanisms ] Your safety is paramount to us. That's why our kettle features an automatic shut-off function once the water reaches its boiling point. Additionally, the boil-dry protection prevents potential hazards and ensures the kettle's longevity.

☕ [ Innovative Two-Level Open Design ] Say goodbye to splashes and spills. Our kettle's unique two-level open design allows for controlled pouring and easy filling. This not only reduces potential mess but also enhances your boiling experience with maximum convenience.